A lot of people often struggle with stylish hairstyles for their natural curly hair. They either experience difficulty styling their hair or lack the length for natural hairstyles.
They also may have extremely brittle and dry hair as a result of experimenting with numerous styling procedures and products. In some cases, the best solution is simply to get their hair cut short so they can start fresh with new and healthy hair growth.
In the meantime, they are faced with the dilemma of trying to figure out how to come up with stylish and natural hairstyles. Have no fear; there are plenty of cute and stylish options for short and natural hairstyles.
Below are some examples of the above natural hairstyles for women with short hair.
Afro Frohawk
Source: Thehaircompanyusa via Instagram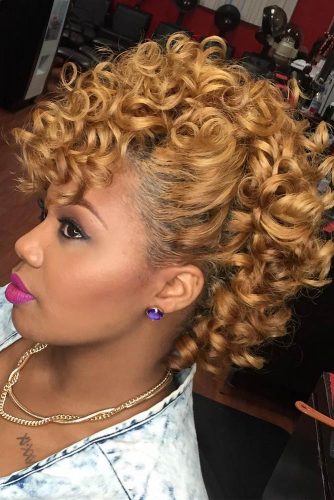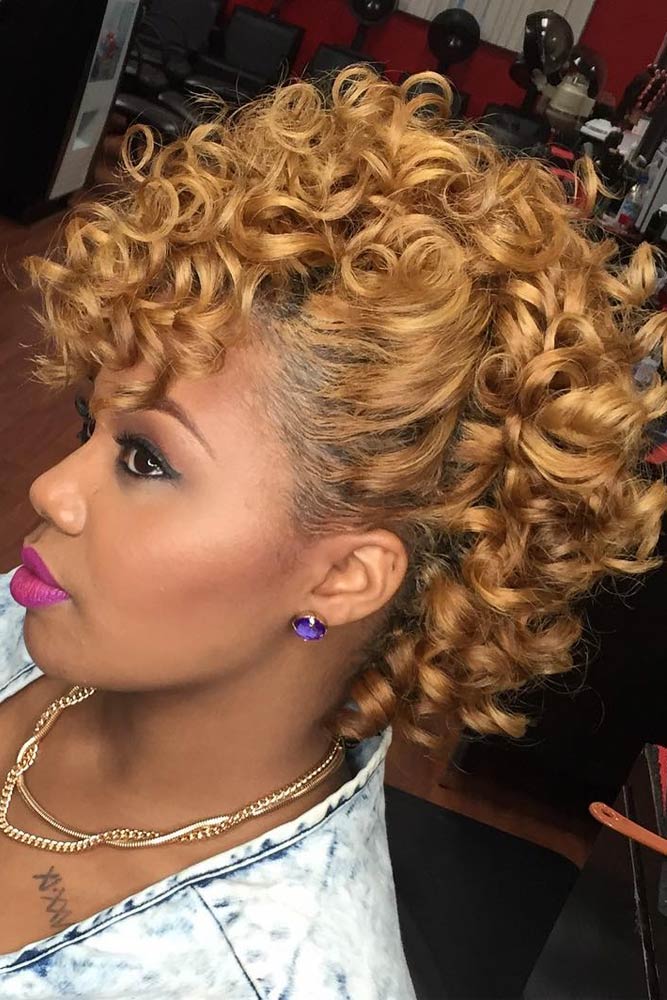 Mohawks are always a "go-to" for those who want to spice up their hair with a fun and unique look.
Short Twist Out
Source: Camillerosenaturals via Instagram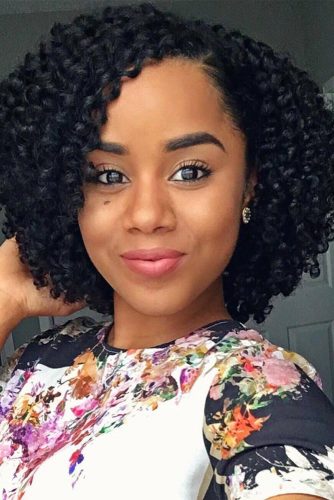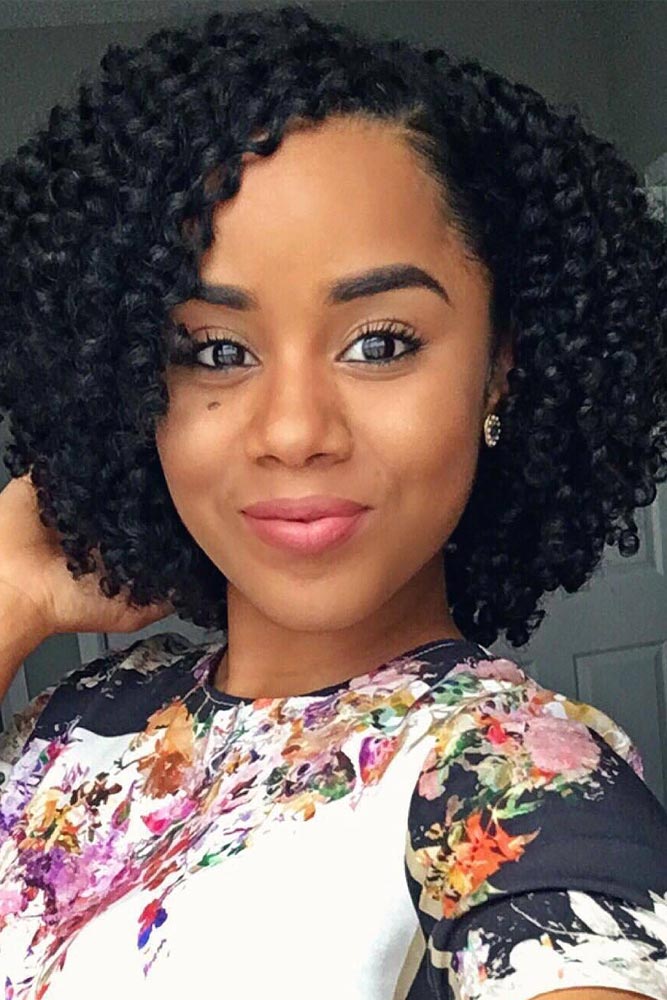 A twist out is a simple yet stylish solution. You can always pin one side up to add a more dramatic effect.
Short, Curly Hair
Source: esterlymelo via Instagram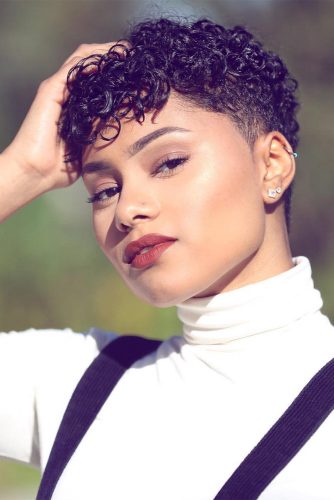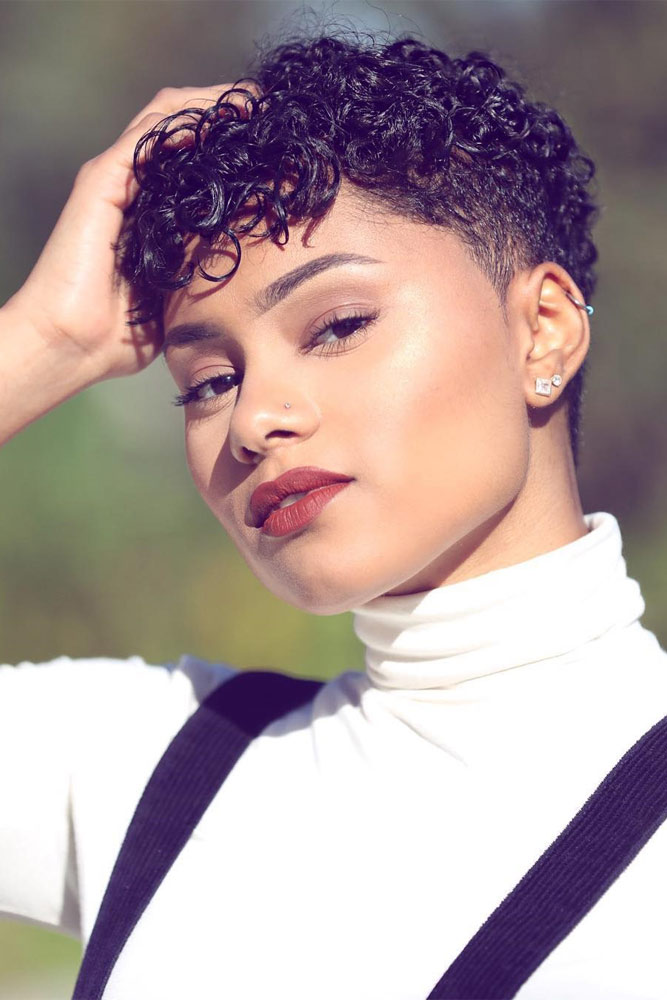 General, curly hair is short and easy to maintain. Wash and go is a great style for those with naturally curly hair.
Natural waves
Source: Voiceofhair via Instagram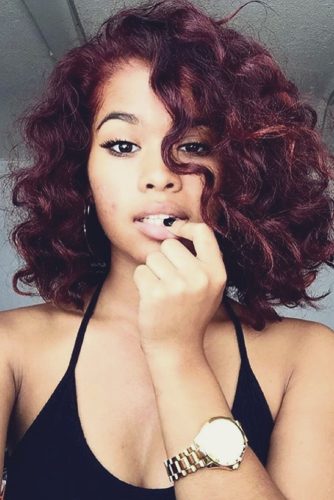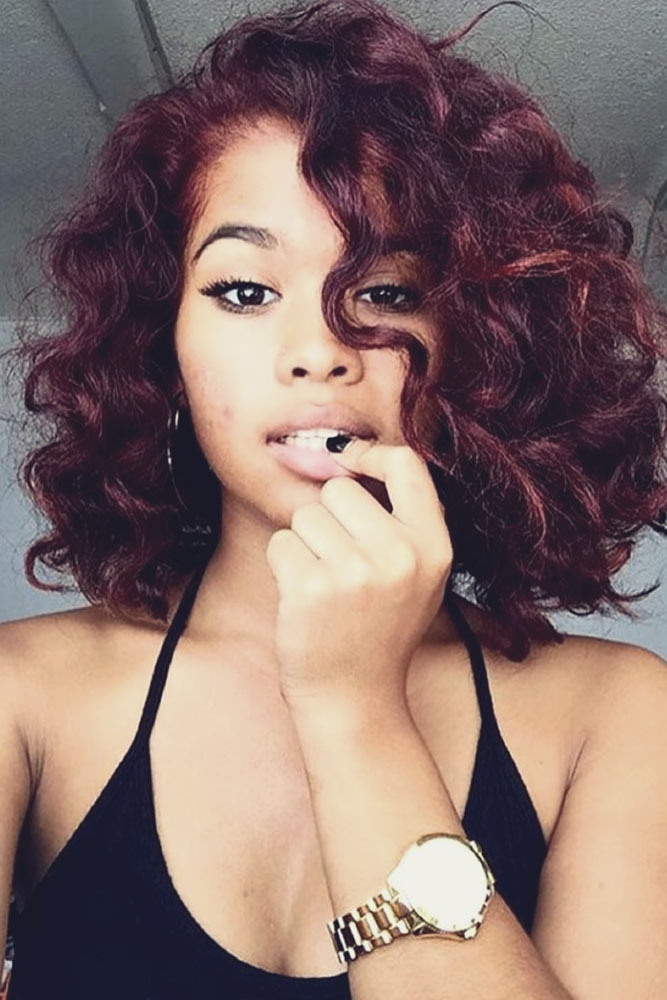 This natural style is great for a night out on the town as it bursts with style.
Sectioned Mohawk with Small Coils
Source: JaszyRenea via Pinterest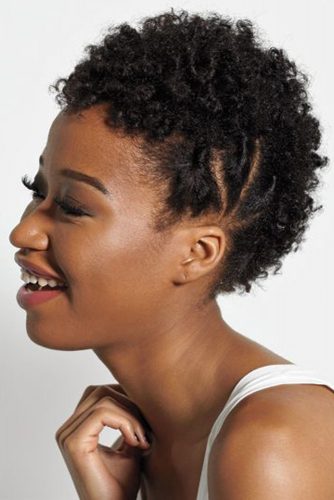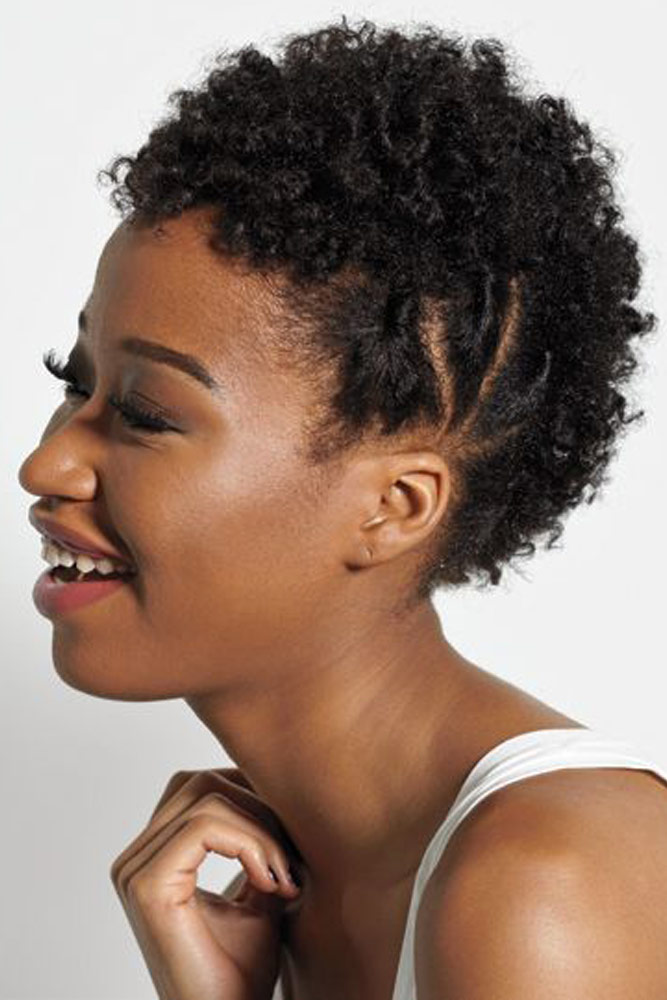 For those who can't pull their hair back into a ponytail, you can pin it into a Mohawk to keep your hair away from your face without struggling to get your shorter hair into a ponytail or bun.
Double Bun and Braids
Source: Flawlesshairstyle via Instagram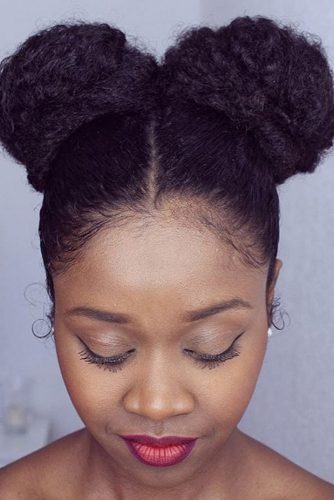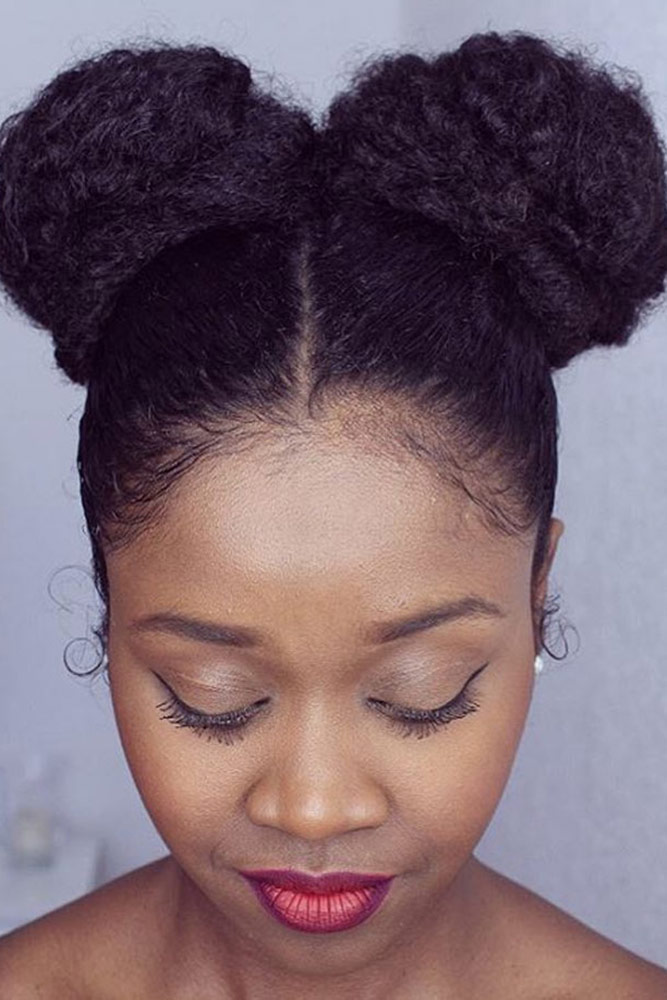 This contemporary style can easily transition from daytime casual to elegant.
Curly Icicles
Source: Loretta Allmon-Jones via Pinterest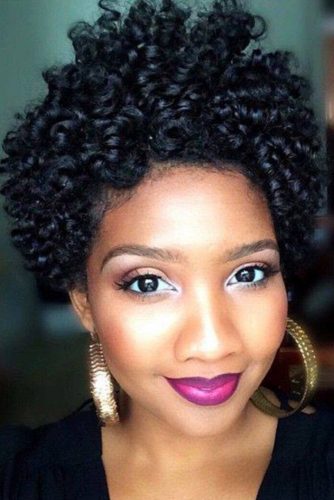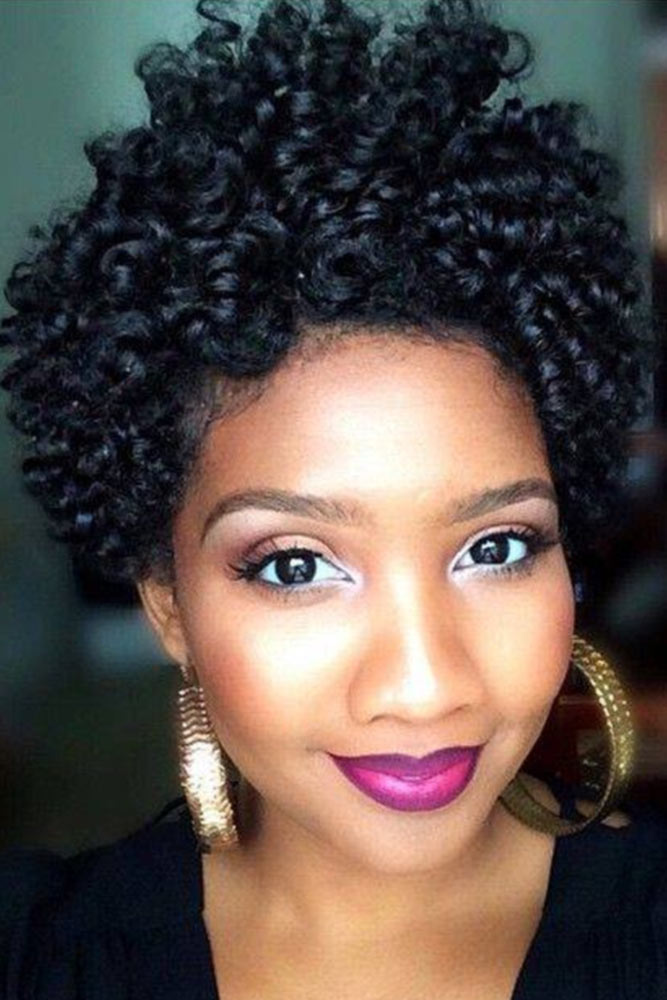 This style can be worn both casually and elegantly with random coils sticking out to express a rowdy and daring sense of style.
Sophisticated Twists
Source: Sashabasha2 via Instagram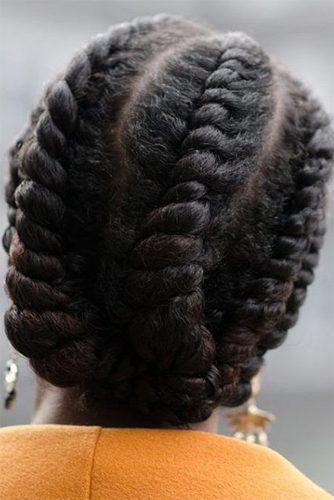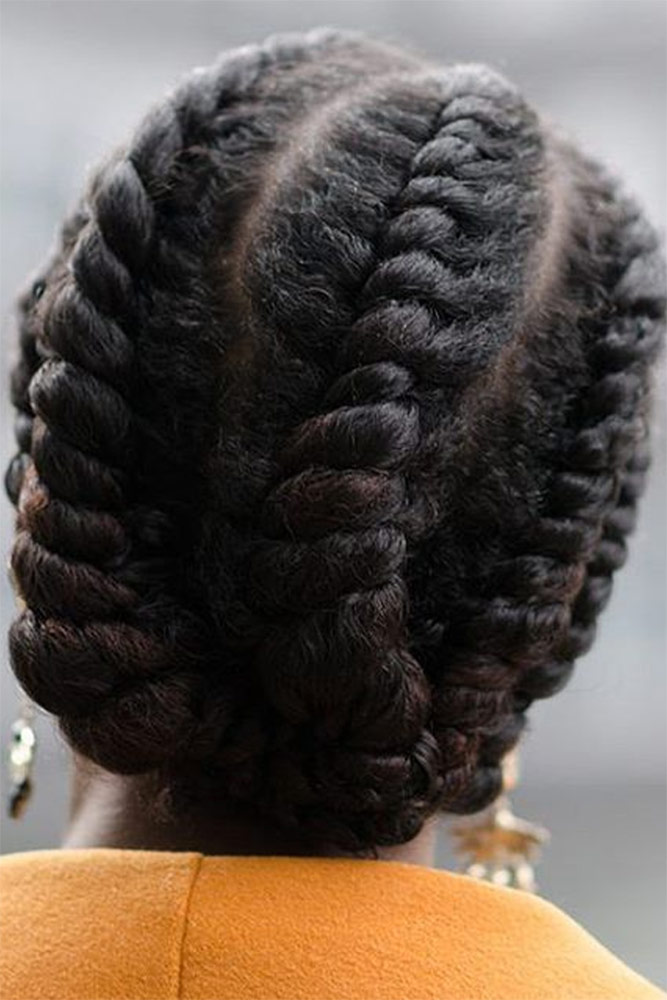 This hairstyle is both sophisticated and protective, yet is quite easy to master.
Flat Twists, Asymmetrical Style
Source: Yolandaas Photography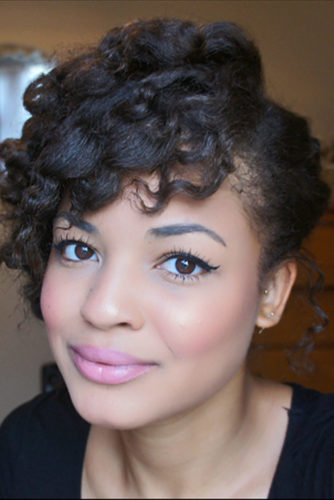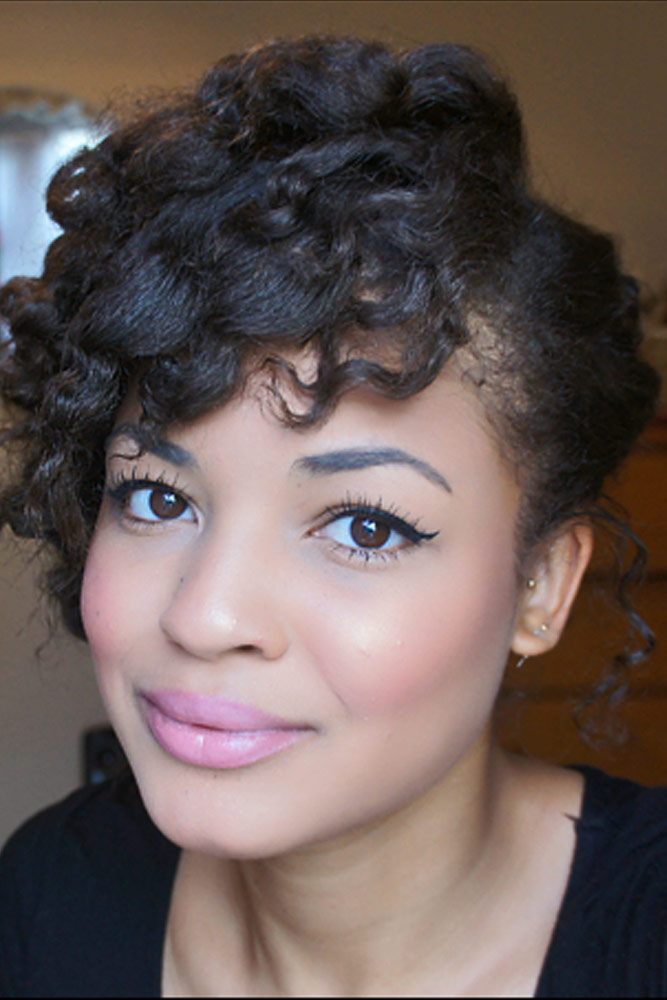 For a neat and refined look, opt for flat twists.
High Bun with Thick Short Curls
Source: zoeallamby via Instagram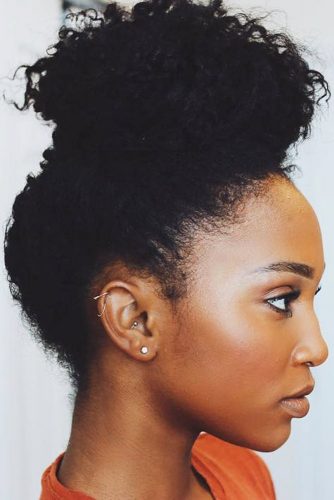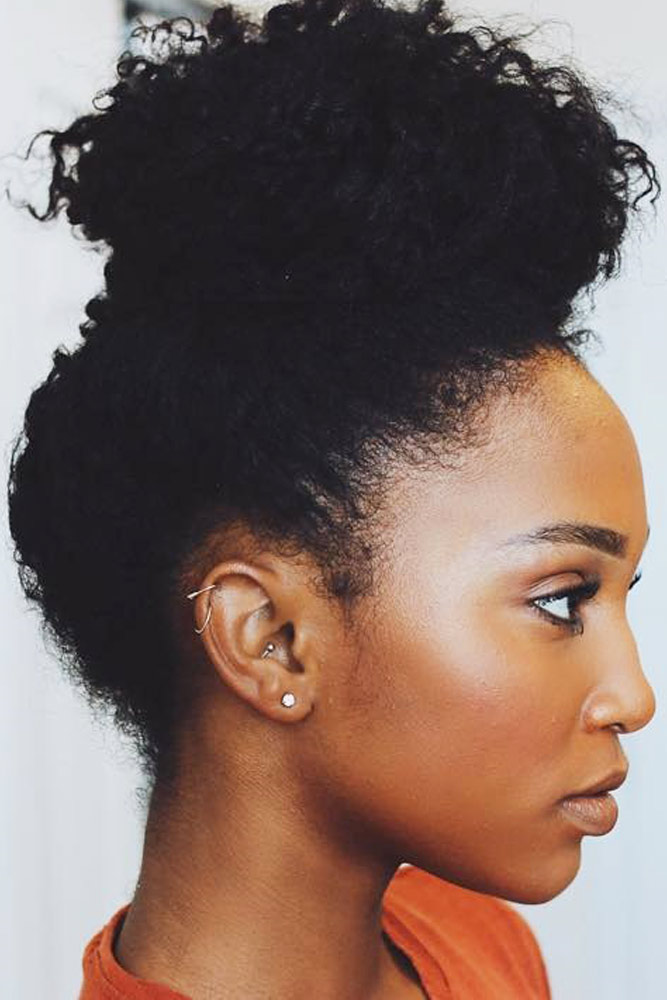 This style works great for those who have curly, thick hair.
Individual Braids
Source: Porshaparadise via Instagram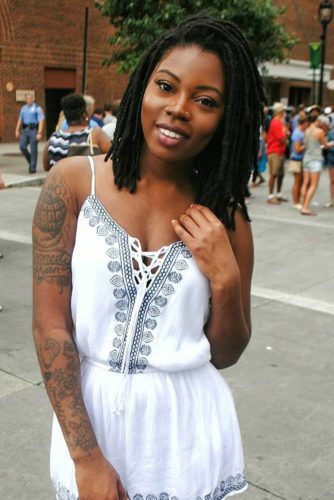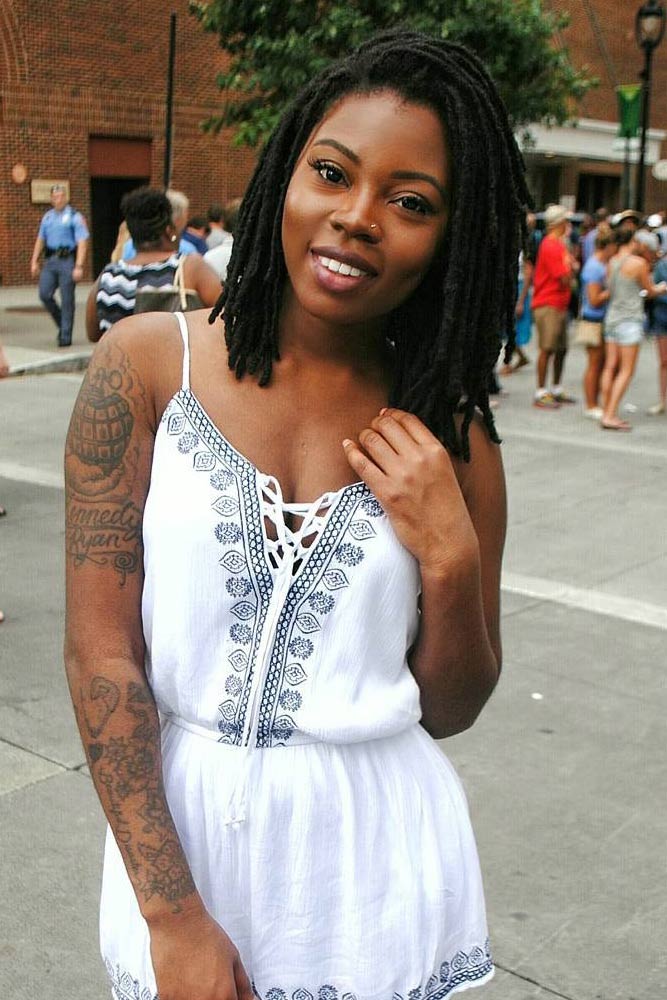 You can rock this style year-round.
Flat Twist with Twist Out
Source: Sashabasha2 via Instagram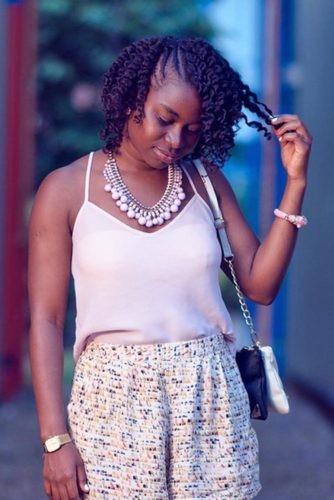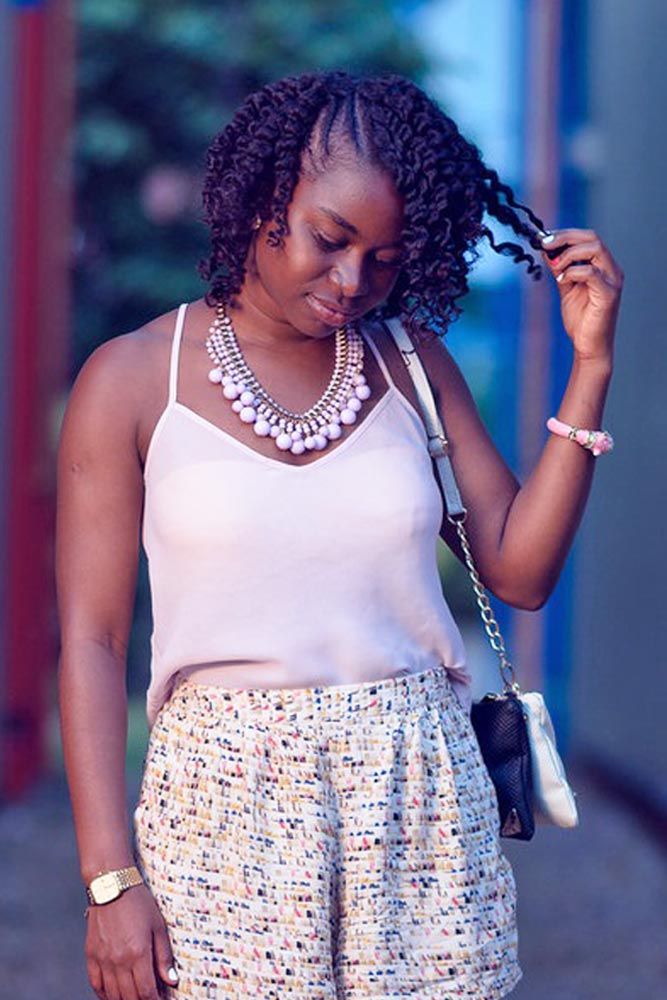 This hairstyle is also a great way to protect the edges of your hair from breakage.
Short and Curly Hair with Closely Clipped Sides
Source: Ayinniya_ via Instagram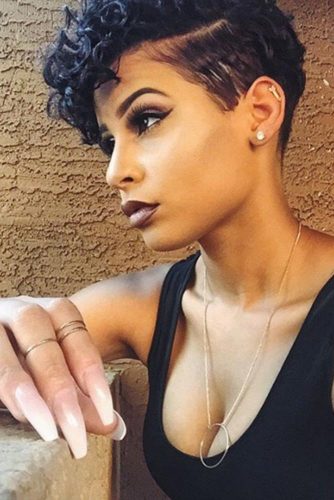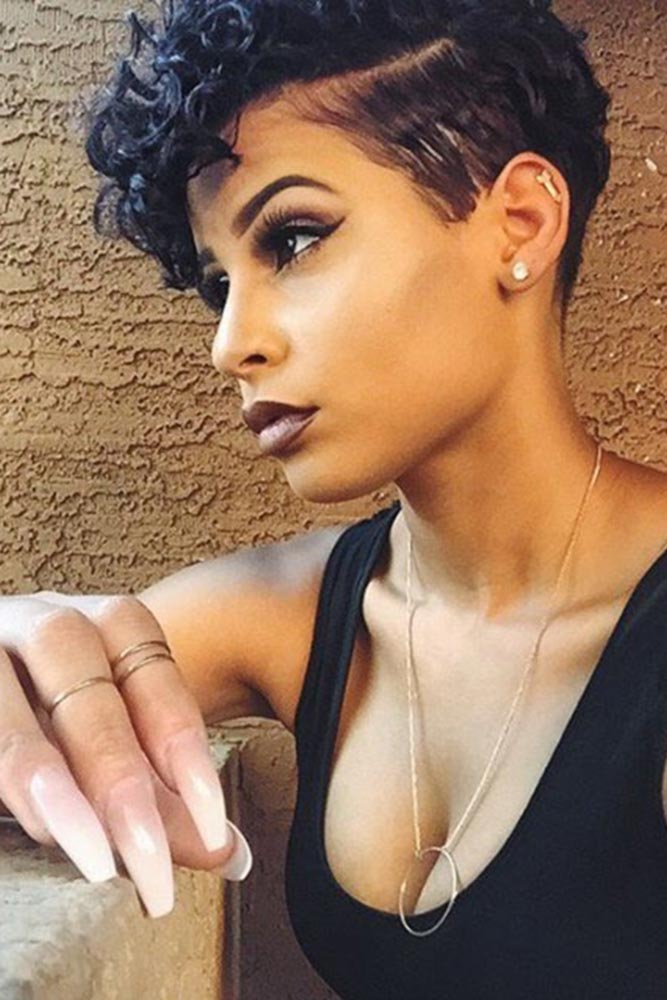 You can rock this look on a night out on the town or on a romantic evening at home.
Natural Twisted Up Style
Source: Sashabasha2 via Instagram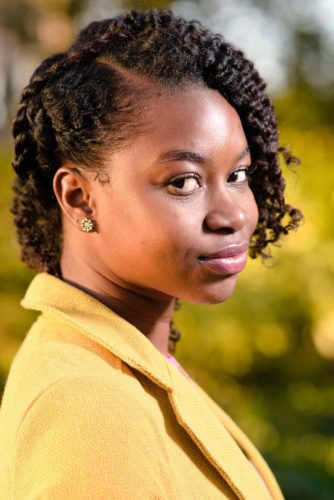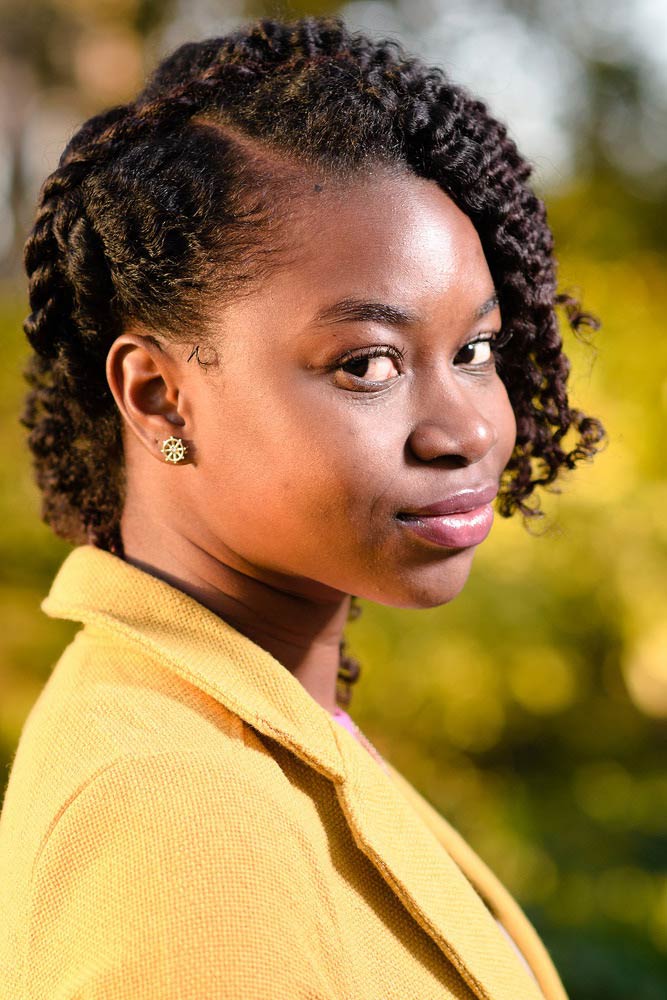 For those who are a bit wary of natural Afro hairstyles, this is a quick and easy way to add some "oomph" to an ordinary afro.