If you're feeling apprehensive about what's to come, you're not alone, and we can help reduce all of that holiday stress. The key is to prepare in advance to avoid last-minute stresses and to anticipate anything that may unexpectedly come up, like family conflict. Here are a few simple ways to enjoy the season and keep your anxiety to a minimum.
Be picky about your parties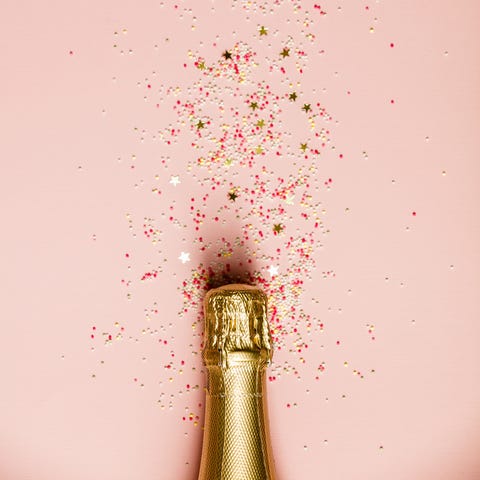 Only RSVP to parties you can and want to attend. In other words, don't feel pressured to go somewhere just because you received an invite. This way, you won't be stretched too thin—or forced to make small talk with the PTA mom who has no personality.
Plan your menu in advance
If you're hosting a holiday party this year, plan your menu a few weeks out to save you the headache of last-minute grocery shopping. Clean and chop the vegetables a day or two beforehand. Pie crusts and cookie dough can also be made ahead and stored in the freezer. Even better, ask your guests to bring a dish.
Rest up
Snoozing for at least seven and a half hours a night for three straight nights guarantees you'll get through at least five full sleep cycles, garnering the full benefits of stage-4 sleep (the most nourishing and restful), and bolstering your immunity while you're at it. Follow these sleep tips to help you get a better night's rest.
Eat well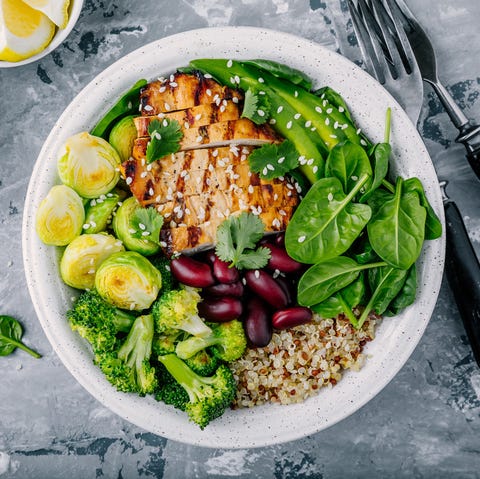 You need energy to get through a busy time of year, so prioritize a healthy eating and cooking wholesome foods with nourishing ingredients. If you're attending a party, don't show up with an empty stomach. Grab a fiber- and protein-rich snack before you go to keep your blood sugar levels stable.
Pack in advance
Don't wait until the night before to pack for a week-long trip. Fill up your suitcase a couple days in advance, that way you'll have time to think through everything you need (and what you don't). Overstuffing your suitcases can cost you extra fees—not to mention, put a strain on your back and shoulders.
Your workout routine is often the first thing to get lost in the holiday shuffle, but it's more important than ever to release mental (and physical) tension. Try this 10-minute stress-busting yoga routine—all you need is a mat.
Give back
It's easy to forget that this is the season of giving. Donating or volunteering for a good cause makes you feel better than buying a pair of designer jeans—and studies prove it, says Elizabeth Dunn, Ph.D., professor in the Department of Psychology at the University of British Columbia. You don't have to be a millionaire to enjoy this karmic boost. Dunn and her team of researchers learned that those who give even $5 to someone else felt measurably better than those who bought themselves a treat instead.
Prep for family tension
Every holiday gathering has a Grinch, but if there's one thing you don't have time for, it's negative energy. Having a plan in anticipation of tension means you can stop family conflict in its tracks. Pinning these positive affirmations to your mood board is a good place to start.
Stick to the dishes you know
The holidays aren't the time to experiment with a new recipe. Pick things you know how to cook well. From mashed potatoes to roasted Brussels sprouts to macaroni and cheese, these classic dishes are crowd-pleasers, so there's no reason to stray from your family favourites.
Create a relaxing environment
Entertaining expert David Tutera has a few tips on this: "Decorate simply and quickly by choosing one item (like ornaments in trifle bowls) and using it in abundance," he says. For soft lighting, add candles. "I love using tea lights along window sills or across a mantle. Add easy ambience with soft, jazzy sounds."
Get intimate
Sex not only feels good—it can boost your immune system, alleviate pain, and make you feel happier—all things you need to get you through the busy season. Unfortunately, all the hustle and bustle can turn your sex drive cold. Jump-start your sex drive with these expert-backed strategies.